Wine built on the lightness, freshness, drinkability and varietal aromatics of Grolleau (white fruits, floral). With its aromatic, low alcohol content and simplicity, it will surprise more than one wine lover and flatter novices.
Regular price
Sale price
$60.00 SGD
Unit price
per
Sale
Sold out
View full details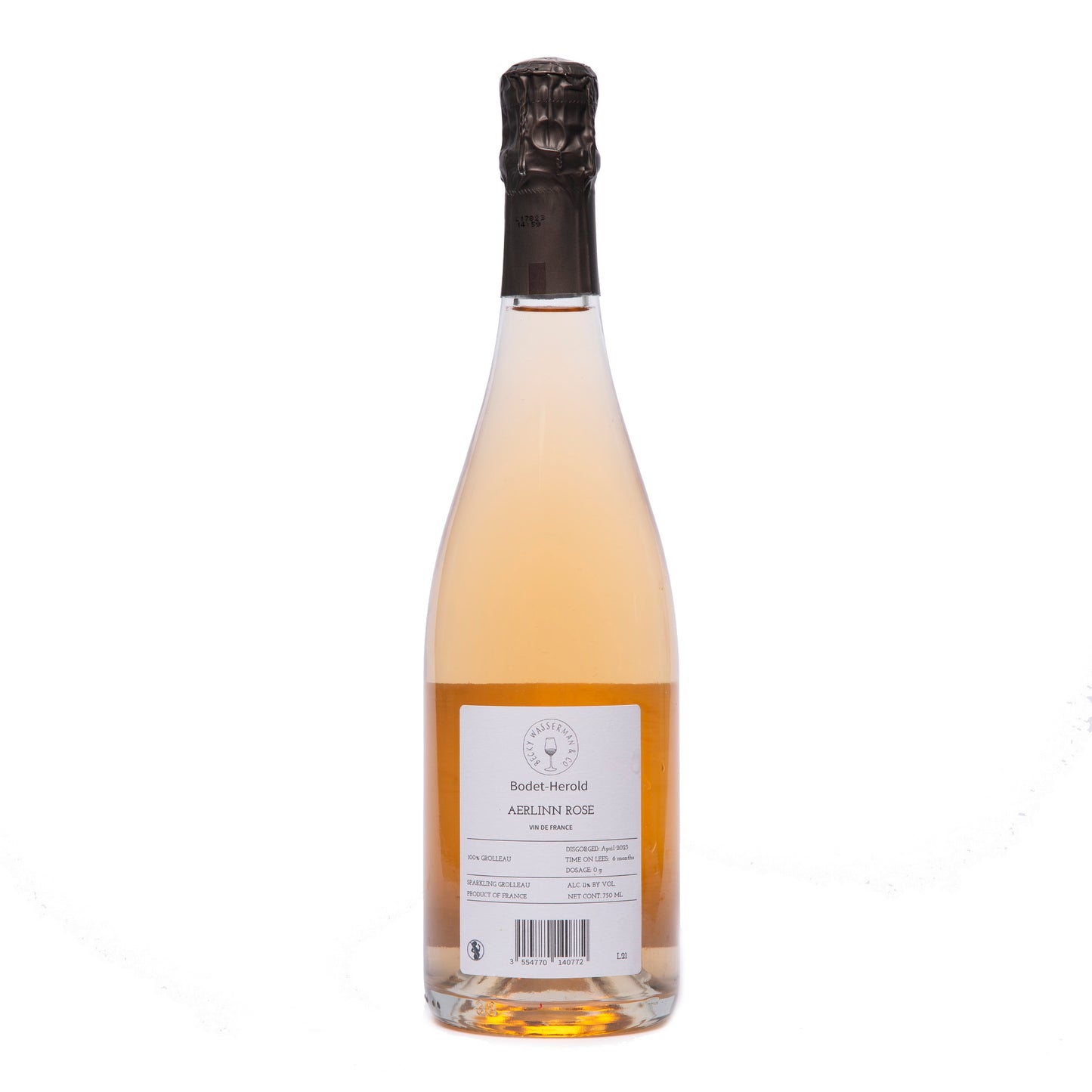 Ærlinn, or 'song of the sea', is the namesake of Kim and Étienne's daughter, also born in 2021. The inception of this wine is likened to raising a child. Étienne remembers his grandfather belief that every vintage is a new child. Full ripeness and maximum phenolic maturity in the Grolleau is sought for showcasing the notes of white fruit and flowers in high concentration. The yield of the plot is capped at 45hL/ha. The low pH in the limestone in the plot contributes to the freshness in this wine.

• Region: Durtal, Anjou
• Varietal: Grolleau 100%
• Soil: Limestone of the Cretaceous period
• Vinification: Ancestral method - overnight maceration in the press, beginning of alcoholic fermentation with indigenous yeast at low temperatures, bottling at the end of the fermentation. Blocked malolactic fermentation, disgorgement for better clarity
• Dosage: Brut Nature
The Producer
Based in Montreuil-Bellay, the Loire Valley, Mason Bodet-Hérold is founded by couple Étienne and Kim, Étienne is part of the 5th generation of a family of vignerons. He also amassed a fortune of experience, having worked at prominent domaines in Champagne, Burgundy and the Loire. For a start, Bodet-Hérold operates as a micro-négoce that partners organic and biodynamic producers in Saumur. They abide to strict precision and diligent attention in their production processes, in order to achieve verticality and elegance as hallmarks of Maison Bodet-Hérold.