A spicy flower child with fresh white and spicy herbaceous notes. Elegant. Nuanced. Complex.
Regular price
Sale price
$50.00 SGD
Unit price
per
Sale
Sold out
View full details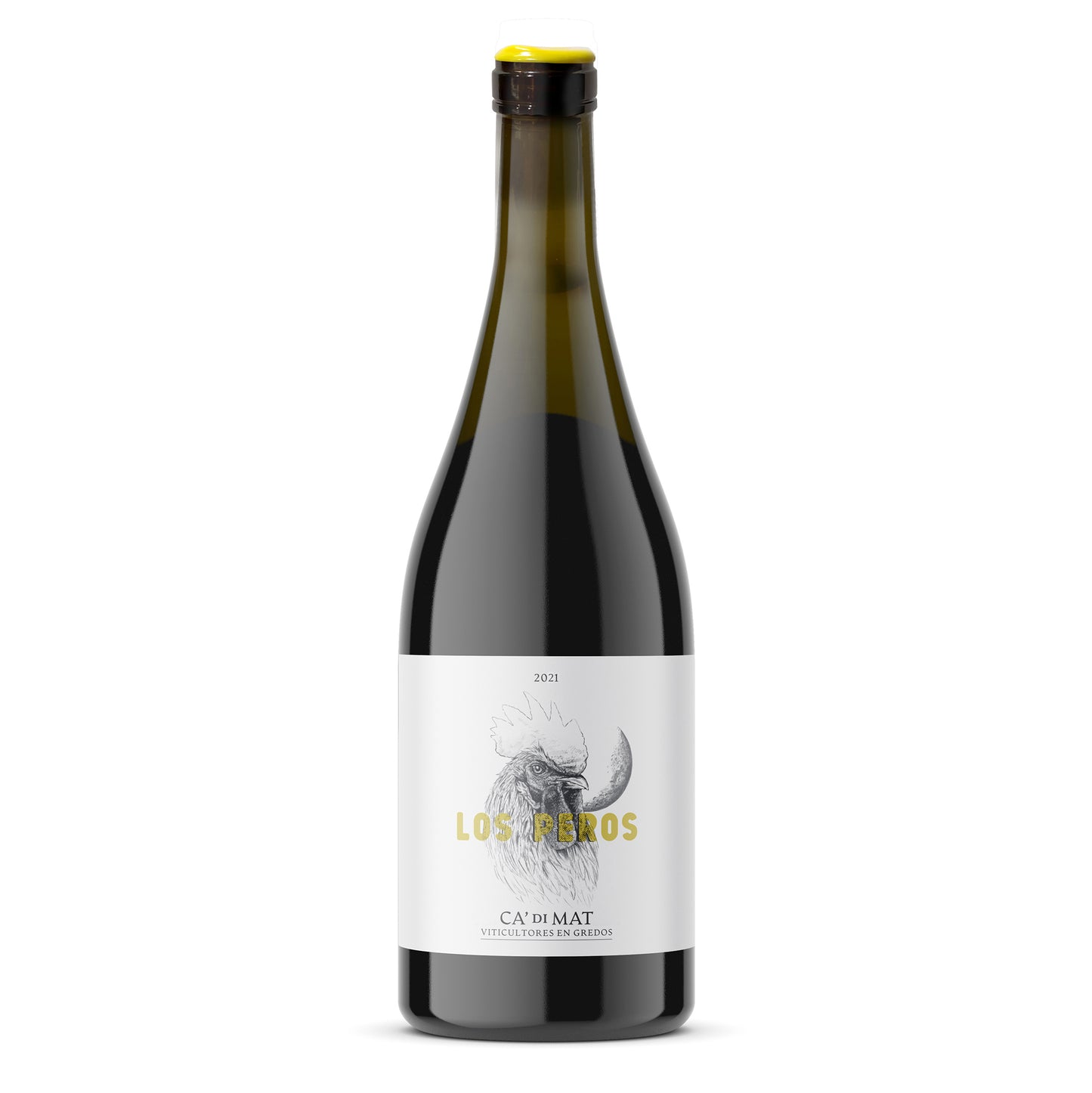 Grape Varietal: 100% Albillio Real
Alcohol: 14%

Albillo from Los Peros at 850 metres above sea level, old vines, around 70 years old on granitic soils with outcrops of red granite (episienite). The vineyard is located in an SPA (Special Protection Area for Birds) and in the Natura 2000 network. Dry-farmed vineyard, with traditional goblet training and organically cultivated, registered in the CAEM (Organic Agriculture Committee of the Community of Madrid).

Harvested by hand in 15 kg crates, direct pressing of the whole grapes, spontaneous fermentation and ageing for twelve months in French oak barrels without batonage.



The Producer
Ca' di Mat (literally 'House of Fools' in a Piedmontese dialect) is touted as one of the most exciting new labels from Gredos, central Spain. It is a collaboration between Spanish winemakers Curro Bareño and Jesús Olivares - the duo behind the Galician labels Fedellos do Couto and Ronsel de Sil, and Italian winemaker Paolo Armando with his wife Victoria Serrano.

The vineyard is located in the sub-area of San Martín de Valdeiglesias, in the west of the Community of Madrid. The mountainous region lies on an altitude of between 700 and 850 meters above sea level, and the rugged terrain comprises mainly granite in its soil. The climate is cool with an annual average temperature of 13.7 degrees and average rainfall of 600 mm. Biodiversity is rich, with thriving holm oaks, oaks, junipers, ash trees, strawberry trees, rockroses, cornicabras, brooms and blackthorns. The vineyards span across twenty hectares of land of agricultural origin, with vines aged between 30 and 80 years.

Non-interventionist winemaking processes are persistently endeavoured. The aged vines have been laboriously rejuvenated with organic and environmentally-friendly viticulture techniques, with the neighbouring crops and trees preserved with respect. The vines are lightly pruned to encourage cultivation of big grapes. Indigenous yeasts and bacteria are used, and gentle cold maceration techniques are applied to the whole bunches. Such practices allude to the philosophy of Ca' Di Mat - to hone the delicate, elegant and complex expressions of the local grapes of Gredos.

Since its inaugural 2017 vintage, Ca' di Mat has garnered stellar success, earning applauds from esteemed wine critics and sommeliers. The Valautín Albillio Real and Valautín Garnacha have been repeatedly picked out by Master Sommelier Xavier Rousset as his Spanish 'wines of choice'. He reveres the freshness, balance and aromatic complexity in the Valautín Albillo Real, and highlights the fluidity, acidity and unique fruitiness yielded from the granitic terroir in the Valautín Garnacha . In the words of the critic Luis Gutiérrez, the wines 'reflect the delicacy and character that its authors pursue, and its annual production -which is currently around 20,000 bottles- make it a little gem to discover for most aficionados.'