Full of energy in the palate, with aromas of green apples, citrus, brioche, white florals
View full details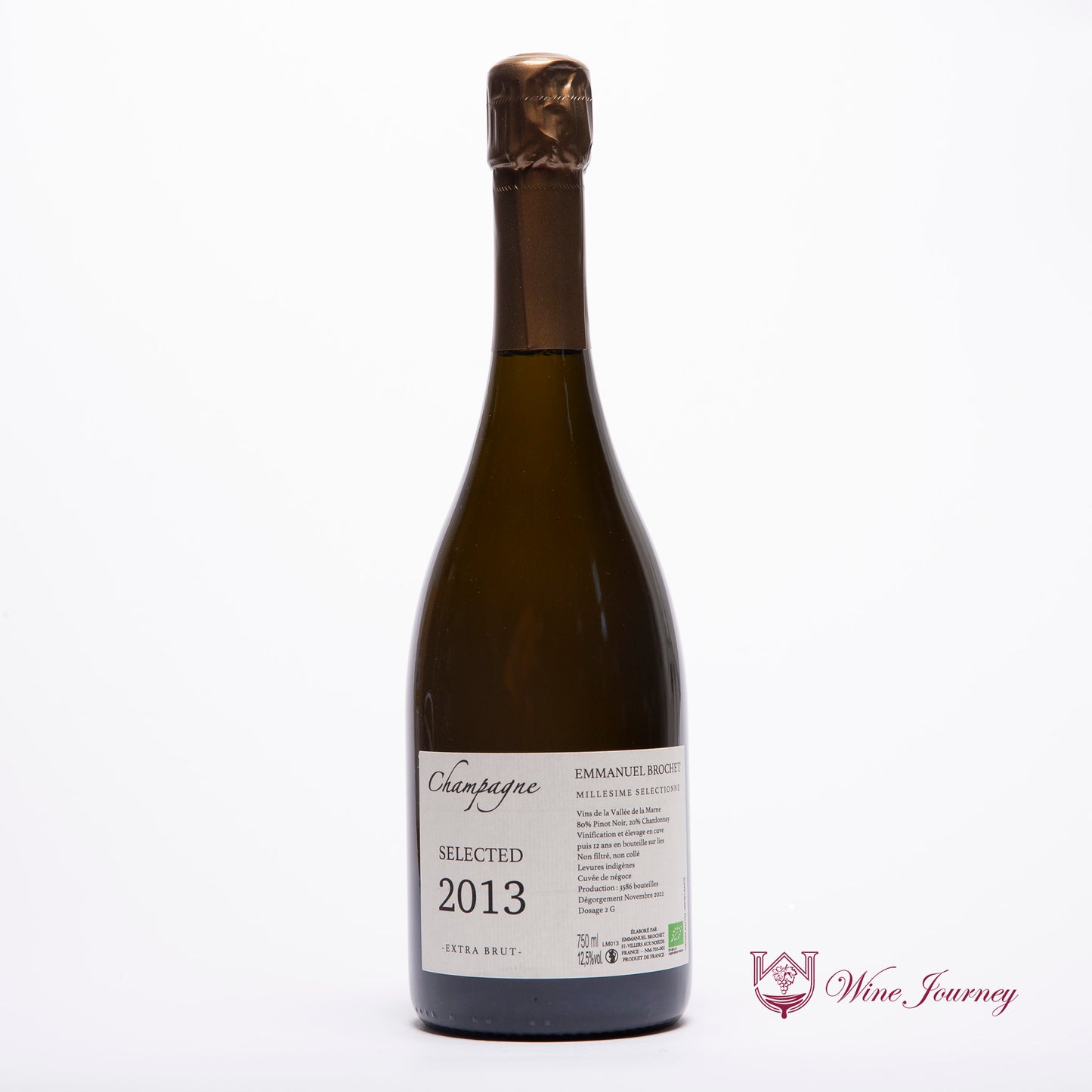 Grape Varietal: 80% Pinot Noir, 20% Chardonnay
Dosage: Extra Brut
Alcohol Percentage: 12.5%
3586 bottles produced

Vinified from the grapes from the Vallée de la Marne. The wine is aged in vats and then in bottles on lees for 12 years. Disgorged in November 2022.
The Producer
It is hard not to marvel at what Emmanuel does. He is a first-generation Champagne grower, who broke out of the farming tradition in his family in 1997. With a holding of only a tiny 2.5-hectare in the lieu-dit 'Le Mont Benoit' in Villers-aux-Noeuds, Emmanuel opts to cultivate his vines of Chardonnay, Pinot Noir and Pinot Meunier organically and almost entirely by hand, without chemicals, in order to achieve harmony and quality. He works in the cellar with an artisanal approach - pressing his grapes in small batches with a traditional vertical press, using indigenous ambient yeasts, and adding minimal sulphites at the end of the malolactic fermentation. He makes rocking chairs to upcycle his old barrels, and distills gin as a passion project. He is most passionate about his craft in winemaking, and undoubtedly one of the most meticulous, most exceptional winemaker.