Les Muits is a pure Chardonnay parcel from Tauxieres, and this is the only Blanc de blancs in Georges' output. Georges may have gained a reputation in his work with Pinot Noir, but that in no way undermines the beauty of this wine!
View full details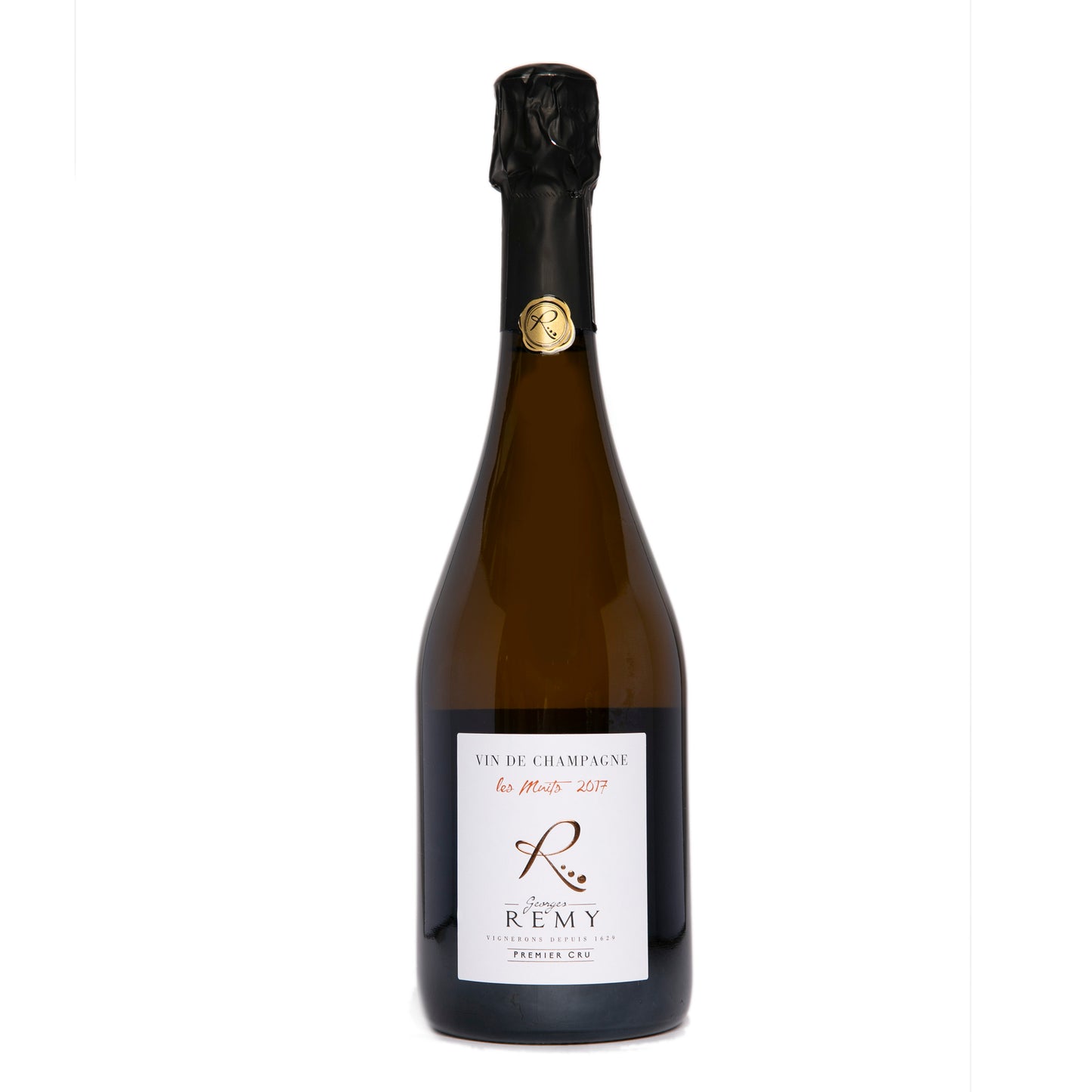 Parcel: Les Muits, Tauxieres
100% Chardonnay
Tirage: July 2019
Disgorgement: September 2021
Brut Nature
700 bottles

The Producer
The story of the Rémy family estate began in 1829 in the Grand Cru village of Bouzy in Montagne de Reims. After the WWII in 1950, Georges Rémy's grandfather stopped selling his grapes to produce wines himself. This would only last for a generation as Georges' father decided that his love was in the vines and decided to no longer produce wine in 1989.

Things changed again for the family after Georges, having been certified with BTS in Viticulture Oenology from Avize and amassed with work experience in Bordeaux, returned home to assist his father in the vineyards. 

During this time, Georges also experimented with the production of still red wine from a small parcel of old pinot noir vines. His parents, being impressed and supportive, offered him a 0.15-hectare parcel of pinot noir vineyard in the lieu-dit Les Vaudayants in 2011. Georges launched a successful commercial production of Coteaux Champenois from this parcel.

Georges then ventured into sparkling wine production in 2014, reigniting a new era in the Rémy family legacy. Georges now produces a range of Champagnes predominantly from vineyards in Bouzy and Tauxieres.