Taste the bitter orange characteristic of the chenin, and plushness of the grolleau. Taste precision and consonance in this exceptional sparkling wine.
Regular price
Sale price
$60.00 SGD
Unit price
per
Sale
Sold out
View full details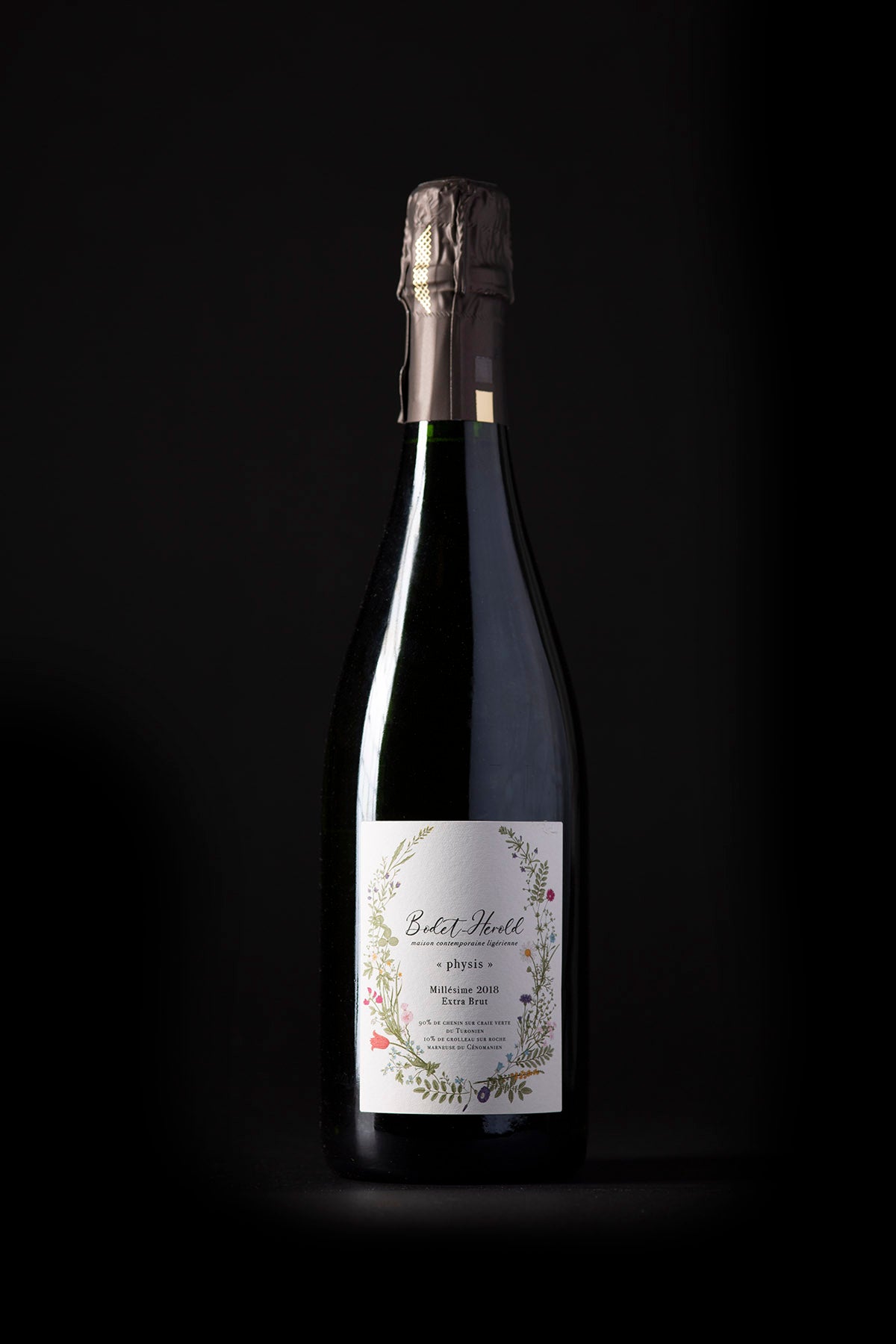 The word 'physis has its origins in ancient Greek philosophy and refers to the natural world as well as the concept of growth of living things. Kim and Étienne honours the 200-year crémant legacy of Saumur and its signature tuffeau terroir in this wine. The porous nature of tuffeau allows the vine roots to penetrate deep into the earth, leading to the creation of wines that exhibit minerality, freshness, and a distinct finesse. Tuffeau is also known for maintaining temperature and humidity in an environment, both critical parameters in the fermentation process.
• Region: Saumur
• Assemblage: Chenin Blanc 90%, Grolleau 10%
• Soil: Turonian chalk (for Chenin Blanc), clay-rich marl (for Grolleau)
• Vinification: Stainless steel tanks, separate vilification for the first press and the end-of-must, blocked malolactic fermentation
• Ageing: on lees, 30 months
• Dosage: Brut Nature

The Producer
Based in Montreuil-Bellay, the Loire Valley, Mason Bodet-Hérold is founded by couple Étienne and Kim, Étienne is part of the 5th generation of a family of vignerons. He also amassed a fortune of experience, having worked at prominent domaines in Champagne, Burgundy and the Loire. For a start, Bodet-Hérold operates as a micro-négoce that partners organic and biodynamic producers in Saumur. They abide to strict precision and diligent attention in their production processes, in order to achieve verticality and elegance as hallmarks of Maison Bodet-Hérold.